Academic Year 2021-2022 • Grade 9 and above • Science Sequence
Biology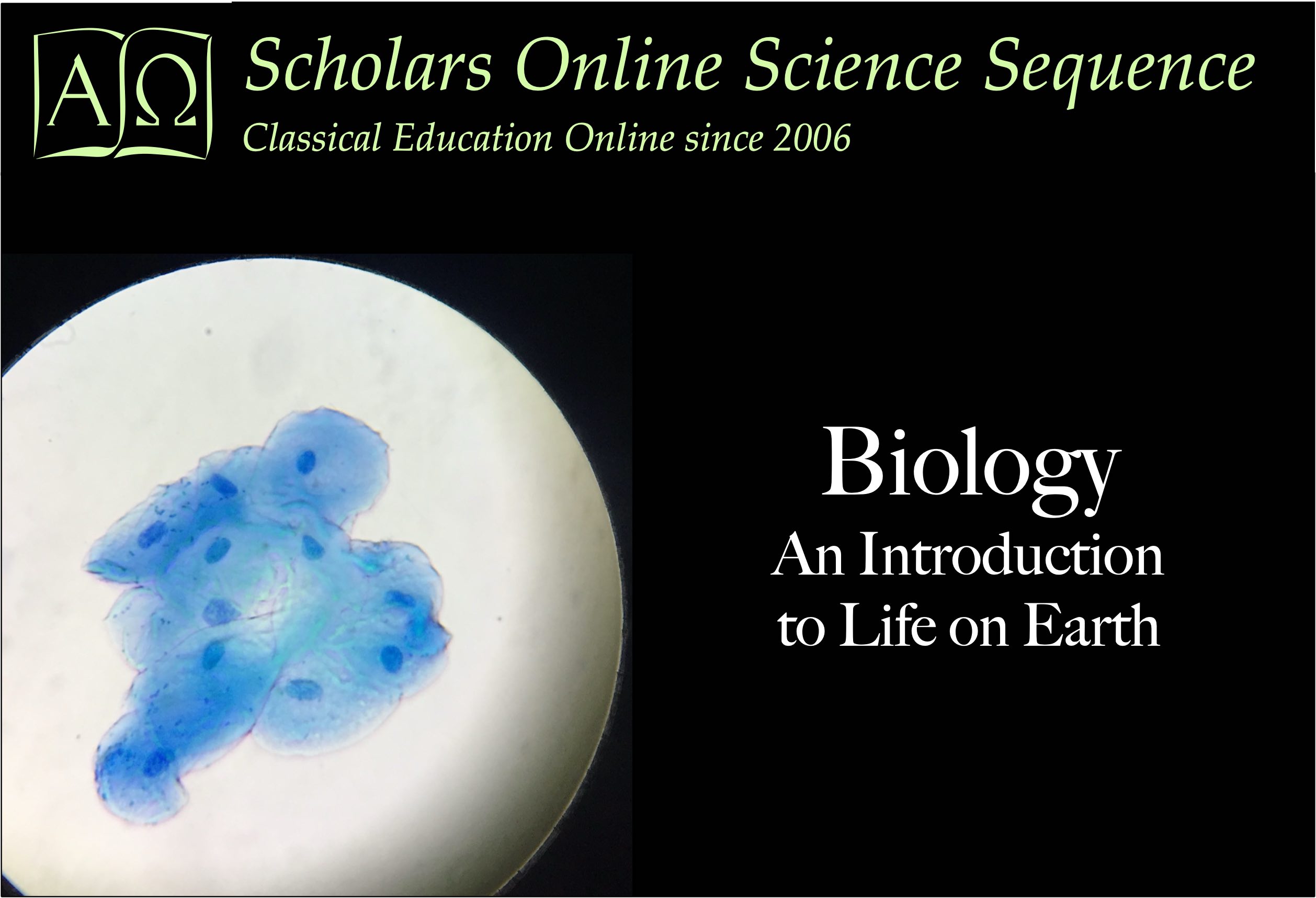 Biology builds on concepts of matter and living organisms acquired in junior high or basic chemistry, working from the simplest living materials to complex systems by showing students how organic molecules and simple metabolic reactions form the components of prokaryotic and eukaryotic cells, supply the processes of cellular respiration and photosynthesis, and the promote the transmission of genetic information from one cell generation to the next.. Once these basic concepts have been established, we look at how modern biologists apply their implications and conclusions to explain the unity and diversity of life, including evolution theory and the evidence offered for speciation. We will investigate the anatomy and physiology of animals with an emphasis on the human body and current health issues, then look at similar structures and processes within plants. Our final unit synthesizes field observations to help us understand individual organisms as part of complex environmental systems.
REQUIRED LAB WORK: Students must complete twelve basic biology labs for course credit.
This course is taught using the Scholars Online Chat software, which allows the teacher to embed graphics, mathematical equations, and movies in the chat session, with complete logging available for the entire year. Audio software is not used to allow students with limited internet access to participate fully, and to encourage precise thinking and writing skills.
Course Website: Biology
Sections and Teachers
Section 1
:
Instructor: Christe McMenomy
Starts: September 7, 2021
Ends: June 10, 2022
Monday 1:00 PM to 2:30 PM ET • Wednesday 1:00 PM to 2:30 PM ET
Tuition: $625.00
---
---
Prerequisites
One year life science course at junior high level or Natural Science I.
Recommended background
Optimally, students will be somewhat familiar with the concepts of atoms, chemical reactions, cells, uses of a microscope, plant and animal classification, and some human anatomy.
Teacher's notes:
Attendance at two weekly sessions is required for all students. Most sessions will cover textbook materials and homework assignments, while some will review lab work.
Controversial topics such as evolution, reproductive controls, and genetic engineering require some student maturity. For information about our approach to evolution, see the evolution page.
Textbooks and Materials
This textbook is required:
Biology: Concepts and Connections
[Edition 9], Authors:
Martha R. Taylor; Eric Simon; Jean L. Dickey; Kelly Hogan; Jane B. Reece
ISBN: 013429601X
Publisher's website: Biology: Concepts and Connections
Best sources: Scholars Online Bookstore
Other information: Please be sure that you are purchasing the 9th edition. You do not need to purchase Mastering Biology access to the publisher's site; all materials for the course will be available from Scholars Online's secure Moodle site.
---
---

Scholars Online is fully accredited through the Middle States Accreditation Commissions on Elementary and Secondary Schools.