Academic Year 2021-2022 • Grade 9 and above • Philosophy Sequence
Introduction to Aristotle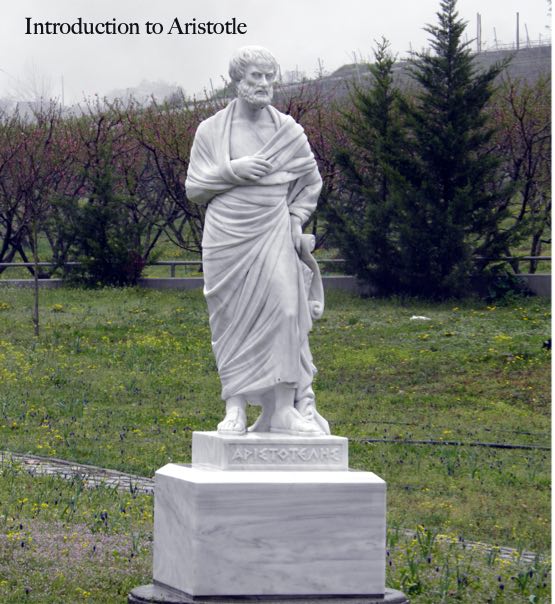 Aristotle was a brilliant philosopher who raised many questions that continue to interest us today: what kinds of things exist (and what does "exist" mean); how do things change; what does it mean for one thing to cause another; what should I do to have a good life (what is happiness); are there moral duties; are there rules of logical thought; what does it mean for a statement to be true; what is the difference between knowledge and opinion (what is truth); can there be an infinity of things; is there a God? Learning about Aristotle provides an introduction to all of these questions and thus to many aspects of philosophy as it is carried on today. Aristotle reacted to the theories of other ancient Greek philosophers, so studying Aristotle will provide an introduction to those other figures as well. Aristotle's work was very influential in the Middle Ages and remains valuable today.
Sections and Teachers
Section 1
:
Instructor: Karl Oles
Starts: September 10, 2021
Ends: June 3, 2022
Friday 12:00 PM to 1:00 PM ET
Tuition: $500.00
---
---
Prerequisites
Describe required prior course work
Recommended background
Aristotle's thought ranges from science to logic to ethics to metaphysics. Background in at least a couple of these areas will help the student succeed. Some knowledge of Plato or the pre-Socratic philosophers would also help.
Textbooks and Materials
This textbook is required:
Aristotle for Everybody
[Edition 1], Authors:
Mortimer Adler
ISBN: 0553139959
Best sources: Scholars Online Bookstore; also available as free pdf at: https://archive.org/details/AristotleForEverybodyDifficultThoughtMadeEasyMortimerJAdler/page/n11/mode/2up
Other information: Additional course materials will be provided during the term.
---
---

Scholars Online is fully accredited through the Middle States Accreditation Commissions on Elementary and Secondary Schools.