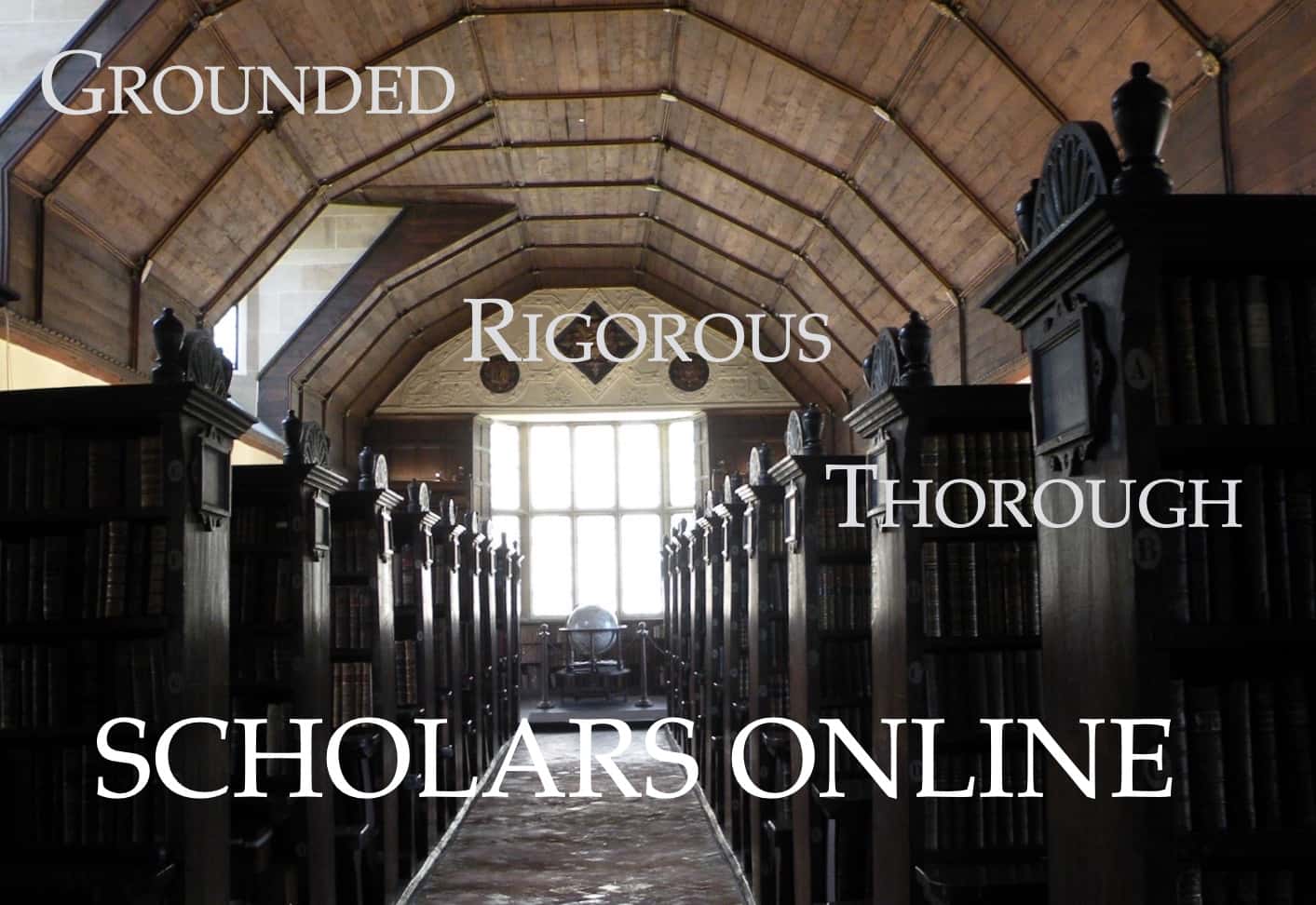 Mission
Scholars Online merges appropriate distance-learning technologies with exceptionally rigorous classical educational content to equip its community of students, parents, and teachers to pursue truth faithfully and to live the life of the mind in Christ.
About Scholars Online: Who We Are
Scholars Online has been offering exceptionally rigorous academic content to students around the world for over a decade. Some of our teachers were among the pioneers offering classical education in online courses in the mid-1990s. Our students have gone on to the most competitive colleges and universities in the world, and proven equal to both the academic and the human challenges of that encounter.
We believe that genuine classical learning is hard and challenging — hard, because the material itself is hard, and living a committed and serious life in the world is hard; challenging, because rising to a challenge uniquely builds character. We believe that it cannot be achieved by shortcuts, or reduced to a formula.
We believe that Christian learning is rooted in a recognition of our God-given nature and charity for all, even those with whom we most vehemently disagree. We believe that we can thereby mediate the love of Christ, and also model an alternative for a world that is being torn asunder by shallow and divisive discourse.
At the core of classical Christian education, therefore, lies the difficult task of understanding one another with both charity and critical acumen. It depends directly on the close interpretation of words, arguments, and ideas, and also on the cultivation of precise expression of ideas. We are unabashedly logocentric — we prize the written word as the medium through which the most critical ideas have been conveyed throughout the generations. This underlies our approach to our source material, and also our instructional media.
We've framed our academic community and named ourselves accordingly: we see ourselves — students and teachers alike — as scholars, engaged in a common and respectful exploration of ideas. We expect our students to take the ideas of their teachers, of the sources they are studying, and of each other, seriously and respectfully. We believe that they deserve like consideration in their turn. We will challenge, and we encourage our students to challenge, glib explanations or unsupported claims from any quarter, provided only that it be done courteously and respectfully. We will not lay down anything that must be believed without question.
We require no statement of faith from our students; we merely ask that they engage in our common enterprise honestly, with respect and the seriousness with which they themselves would hope to be met. We welcome open and frank discussion of matters of faith, as we consider these questions of the highest importance, both now, and into eternity. At the same time, we do not see our goal as primarily one of indoctrination in the faith: that is something we believe is best left to our families and their religious leaders.
From 2009-2017, Scholars Online was fully accredited by NWAC and AdvanceED — the leading accrediting body in the world. We are currently pursuing accreditation through the Middle States Association of Colleges and Commissions on Elementary and Secondary Schools, whose processes more closely align to our mission and goals. We have never had to change our course content to meet any standards, however. We continue to be accountable only to higher authorities for what we hold to be true.
We specialize in supporting college-bound students, but we welcome anyone who would like to achieve a better grasp of the essentials of a true liberal arts education, and are delighted to provide a classical education opportunity for adults as well as for younger learners. We offer a number of subjects that even many colleges do not routinely offer, and are eager to work with institutions of secondary or higher education to extend their curricula and provide courses for college credit to their students. We are willing whenever we can to adapt to students' particular requirements. If you have questions, feel free to write us and ask.
Core Beliefs Guiding our Community
Goals for Scholars Online Graduates
Scholars Online is a nonprofit corporation registered in the State of Washington, operating under IRS Code 501(c)(3) as a tax-exempt public charity.
---

Scholars Online is fully accredited through the Middle States Accreditation Commissions on Elementary and Secondary Schools.