Academic Year 2022-2023 • Grade 7 and above • ModernLanguages Sequence
Spanish 1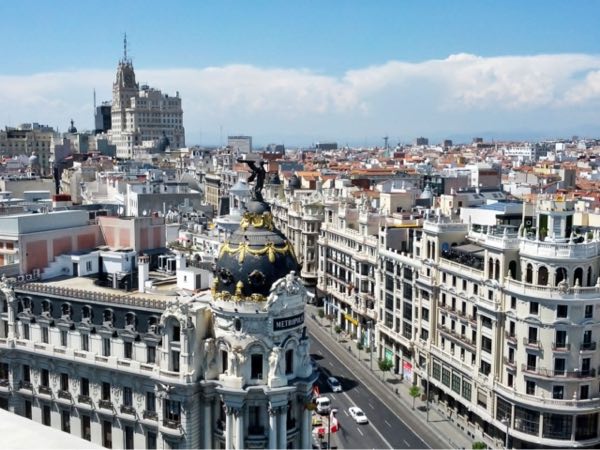 Spanish 1--Beginning Spanish: The first of a multi-year sequence designed to help students reach a novice-high proficiency level. By the end of this course, students will be able to...
• Communicate and exchange information through speaking and writing about familiar topics using phrases and simple sentences; handle short social interactions in everyday situations by asking and answering simple questions.
• Comprehend spoken and/or written words, phrases, and simple sentences related to everyday life; recognize pieces of information and sometimes understand the main topic in speech and text.
• Orally present basic information on familiar topics using practiced phrases and simple sentences; write short paragraphs and notes on familiar topics related to everyday life. Students will study Hispanic culture, make comparisons with American culture, learn the differences between English and Spanish grammar, and connect with others through spoken and written Spanish. Classes will consist of two 75 minute online sessions each week to be conducted online using Zoom's whiteboard, written chat, and audio functions. Class time will be devoted to conversational practice, listening comprehension exercises, oral presentations, explanations of grammar and related exercises, translating, and reading aloud, and discussing simple texts written in Spanish. Time will also be spent reviewing homework and addressing students' questions. Homework activities from the textbook or workbooks or teacher-created exercises will be assigned after most classes. Students are also expected to do "copy work" which involves copying vocabulary, verb conjugations, and other grammatical components by hand in order to more strongly commit these to memory.
Course Website: Spanish 1
Sections and Teachers
Section 1
:
Instructor: Amber L. Workman
Starts: August 31, 2022
Ends: June 2, 2023
Monday 11:00 AM to 12:15 PM ET • Wednesday 11:00 AM to 12:15 PM ET
Tuition: $700.00
---
---
Prerequisites
There are no prerequisites for this course.
Recommended background
This course is designed for students who have very little to no knowledge of Spanish. Students who speak Spanish at home or who have had extensive exposure to the language through living or studying abroad require a different approach to mastering the language in its written and spoken forms. If your child has had extensive contact with Spanish at home or has spent extensive time in a Spanish-speaking country, please contact the teacher before enrolling him or her in this course.
Textbooks and Materials
This item is required:
Realidades I Print Edition (2014)
, Authors:
Peggy Palo Boyles, Myriam Met, and Richard S. Sayers.
ISBN: See below
Publisher's website: Realidades I Print Edition (2014)
Best sources: Please access the publisher's website and scroll down for available books.
Other information: Please click on the publisher's website and purchase the following: Realidades 2014 Student Edition Level 1 ISBN-10: 9780133199659 Level 1-Leveled Vocabulary and Grammar Workbook ISBN 9780133225716 Reading, Writing, and Speaking Workbook, Volume 1 ISBN 9780133302998 Students should also have colored pencils or fine-tipped colored pens or thin crayons for map labeling and coloring. Notebook or unlined paper is needed for copy work unless students wish to do this electronically using a stylus or similar digital writing instrument (Apple Pencil, etc.) Students should have access to a camera or scanner that is capable of capturing and uploading work written on paper.
---
---

Scholars Online is fully accredited through the Middle States Accreditation Commissions on Elementary and Secondary Schools.