Summer 2022 • Grade 7 and above • Latin Sequence
Tolle Lege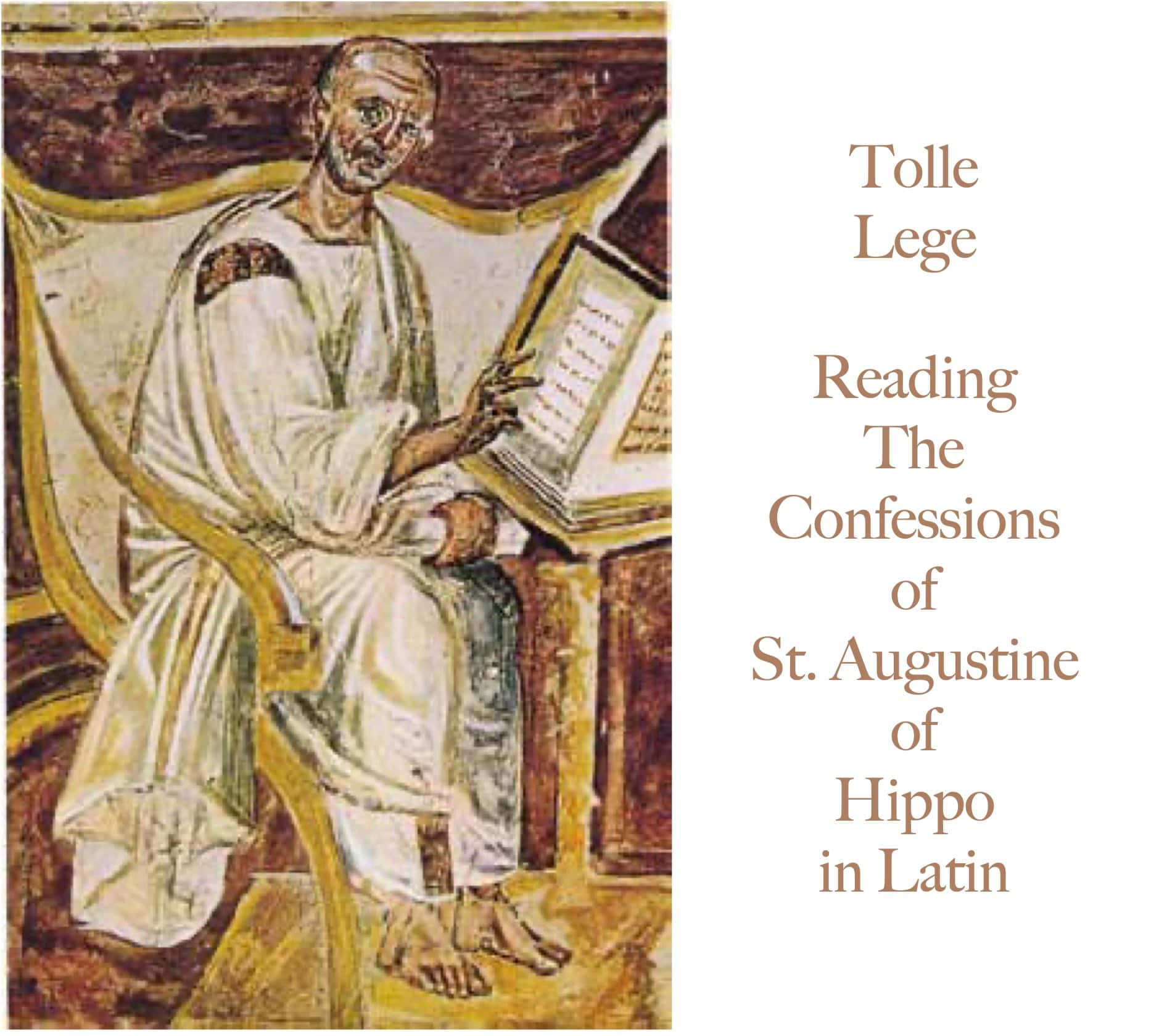 St Augustine's Confessions is the most famous work by the most prolific Christian Latin author. This reading class will work through some of his dense and often difficult Latin at a relaxed pace accessible to students who have finished Wheelock's (or a similar introductory curriculum). Students will be encouraged to read and translate what they can; in weekly Chat meetings, we'll discuss their translations and try to make sense of anything they haven't understood. If possible, a historian of Roman religion will also give one Zoom lecture with discussion of Augustine's historical context.
Sections and Teachers
Instructor:
Emily Marie Gassman
Section dates, meeting times, and tuition are still being determined. Click on instructor name to contact instructor and suggest your course schedule preferences.
---
Prerequisites
Latin II
Completion of Wheelock's (or a comparable elementary Latin curriculum).
Textbooks and Materials
This item is required:
Augustine: Confessions
[Edition or Version: 1], Authors:
James J. O'Donnell
ISBN: 0198143788
Publisher's website: Augustine: Confessions
Best sources: Scholars Online Bookstore
Other information: The text is freely available on the listed website; students do not need to purchase a hard copy of the book unless they want it.
---
---

Scholars Online is fully accredited through the Middle States Accreditation Commissions on Elementary and Secondary Schools.