Summer 2023 • Grade 7 and above • Writing Sequence
Writing the Research Paper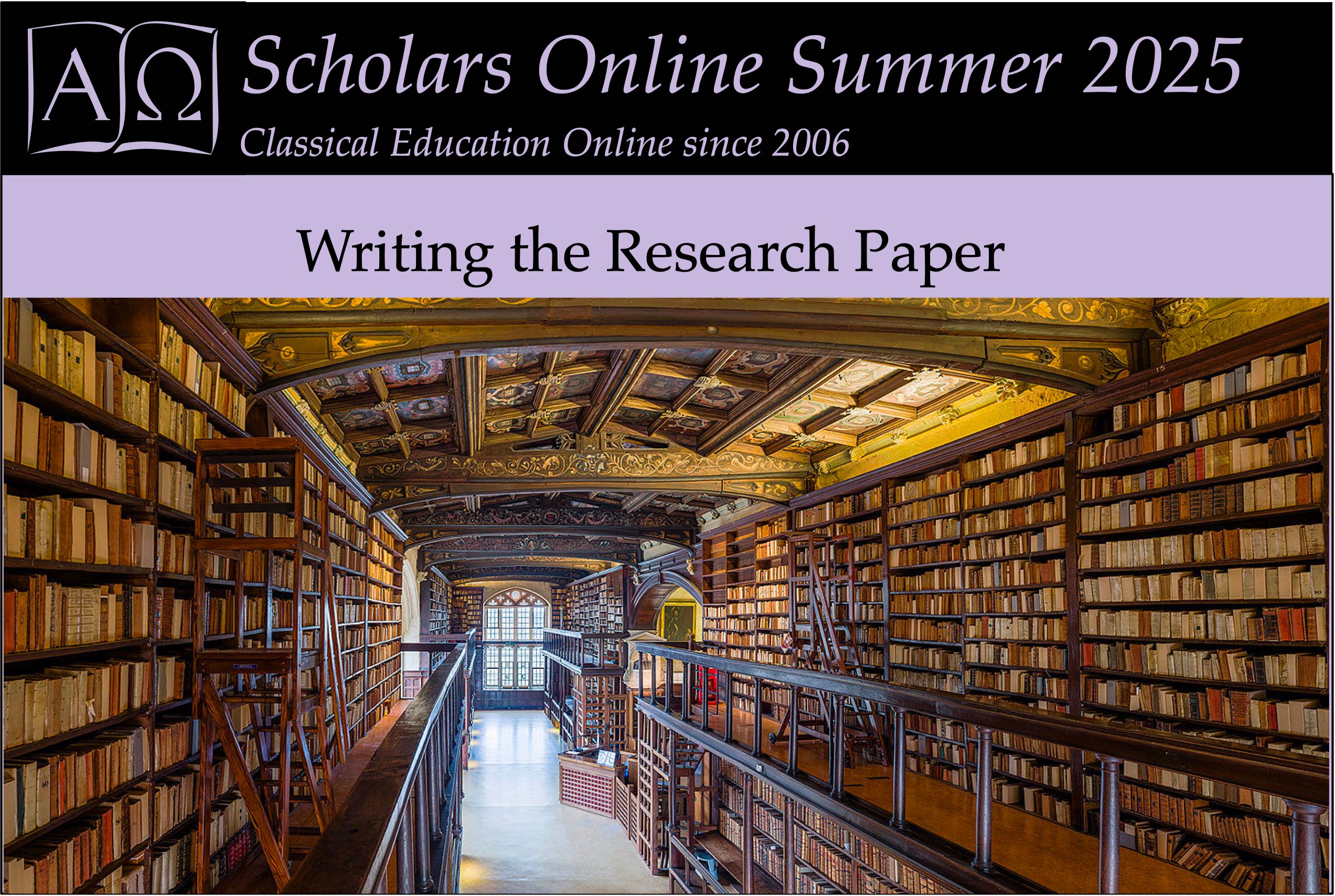 Students will develop a disciplined approach to writing the research paper: a sustained activity requiring imagination, introspection, research, organization, and of course, writing! We will learn how to identify an appropriate topic, perform initial research to refine the topic, carry out more detailed research and take notes, organize our results, outline and draft the formal paper using one of several common formats, create a bibliography, proofread, and present our final version.
Course Website: Writing the Research Paper
Sections and Teachers
Section 1
:
Instructor: Christe McMenomy
Starts: June 12, 2023
Ends: August 18, 2023
Tuesday 9:30 AM to 10:50 AM ET
Tuition: $225.00
---
---
Prerequisites
This is not a grammar course, so students should be able to write reasonably well, with correct spelling, punctuation, and grammatical usage.
Recommended background
Experience writing paragraphs and essays, and organizing a longer essay is useful.
Teacher's notes:
There is no course meeting the week of July 4.
Textbooks and Materials
There are no textbook or materials currently required for this course. Check instructor's notes above for additional information, or contact the instructor.
---

Scholars Online is fully accredited through the Middle States Accreditation Commissions on Elementary and Secondary Schools.