Scholars Online Philosophy Courses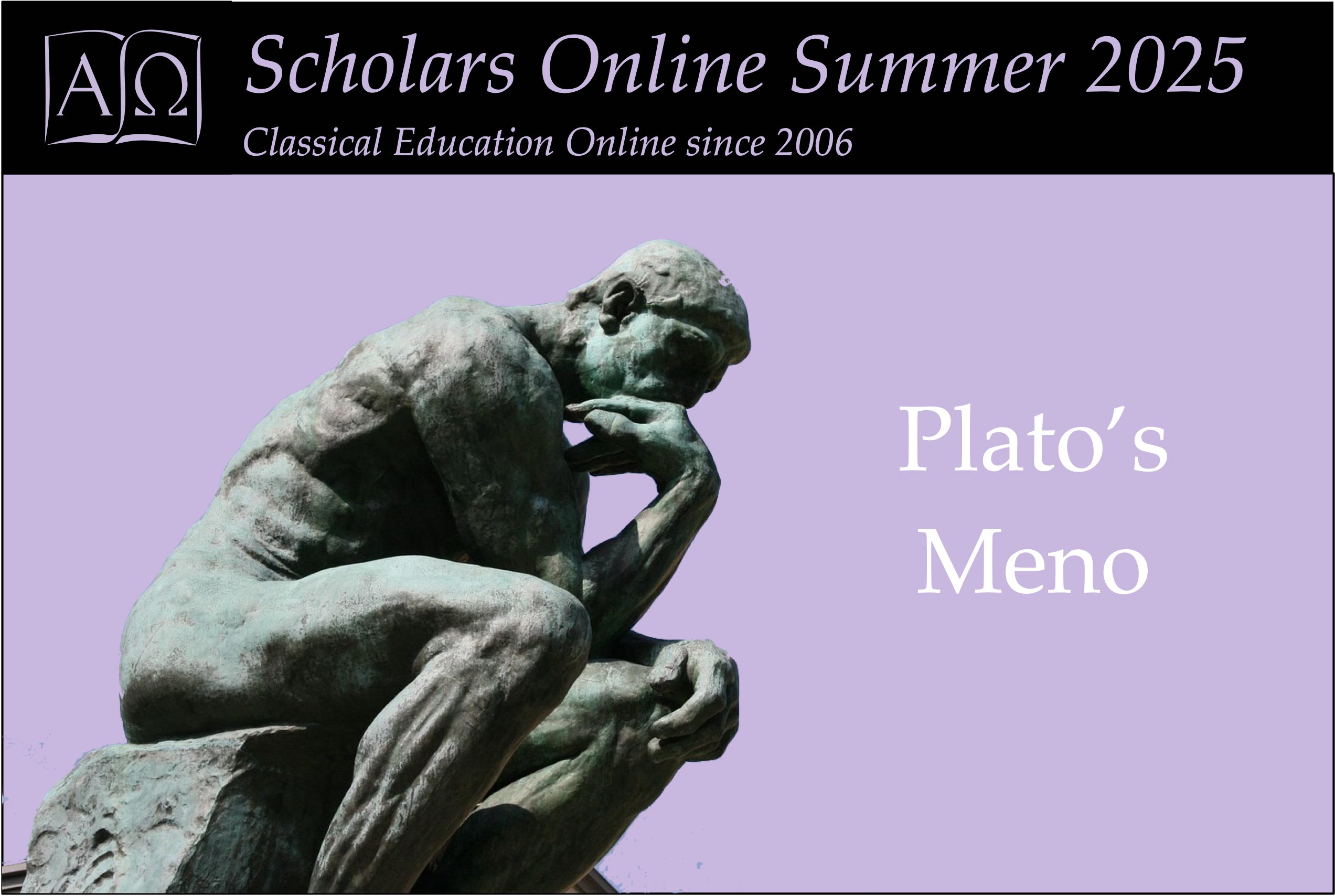 ---
Available Courses
---
To enroll in any of the courses listed above, log into your Scholars Online Account Management Center using the login link at the bottom of any page and select the member you wish to enroll. If you do not have an account, you may create one using the Becoming a Member link under Enrollment in the Navigation bar at the top of this page.
If you would like to see a course not yet listed, please use the EMAIL US link below to contact Scholars Online Administration with your course request.
Students who were enrolled in courses from previous years will find the teacher, text, and course description information available from the student's unofficial transcript, which can be reached from the parent's Account Management Center, or from an alumni's own Account Management Center.
---
The Three Faces of Philosophy
Philosophy can be considered in three aspects: historical, topical, and methodological.
In its historical aspect, philosophy studies individual philosophers, talks about their intellectual background, strives for a full picture of their ideas, and asks whether those ideas have continuing validity today.
In its topical aspect, philosophy studies "great questions" about truth, beauty, and moral obligations. This study typically surveys views of multiple philosophers.
In its methodological aspect, philosophy asks questions about the methods used in other fields of study. The course in reasoning is of this type. It looks at reasoning in different fields (logic, practical reasoning, science, law, ethics, theology) and asks how those instances of reasoning are similar and how they are different.
Some early Christian thinkers felt that Christian truth was so important and so final that philosophy should be forgotten. But philosophy has survived and many of its significant figures were Christian or heavily influenced by Christianity. Our philosophy courses are inspired by the view that Christianity is true and that philosophical study (historical, topical, and methodological) can illuminate Christian truth. Philosophical study can also provide intellectual tools to help our students evaluate and respond to opponents of Christianity, whose views they will inevitably encounter.
Class Examples
In order to prevent disruption of the teacher's curriculum and to secure the student learning environment, Scholars Online does not allow non-members to visit live class sesssions. We have, however, included a log from an actual chat session, changing only student names to protect their privacy. The content and flow of the course discussion has been preserved, so that you can get a sense of how the chat environment works. Note that while this is a non-audio class, students and teachers may enter HTML tags and unicode characters (unlike simple IRC sessions), and the log is preserved for student review.
---

Scholars Online is fully accredited through the Middle States Accreditation Commissions on Elementary and Secondary Schools.