Summer 2023 • Grade 7 and above • Writing Sequence
Practical Grammar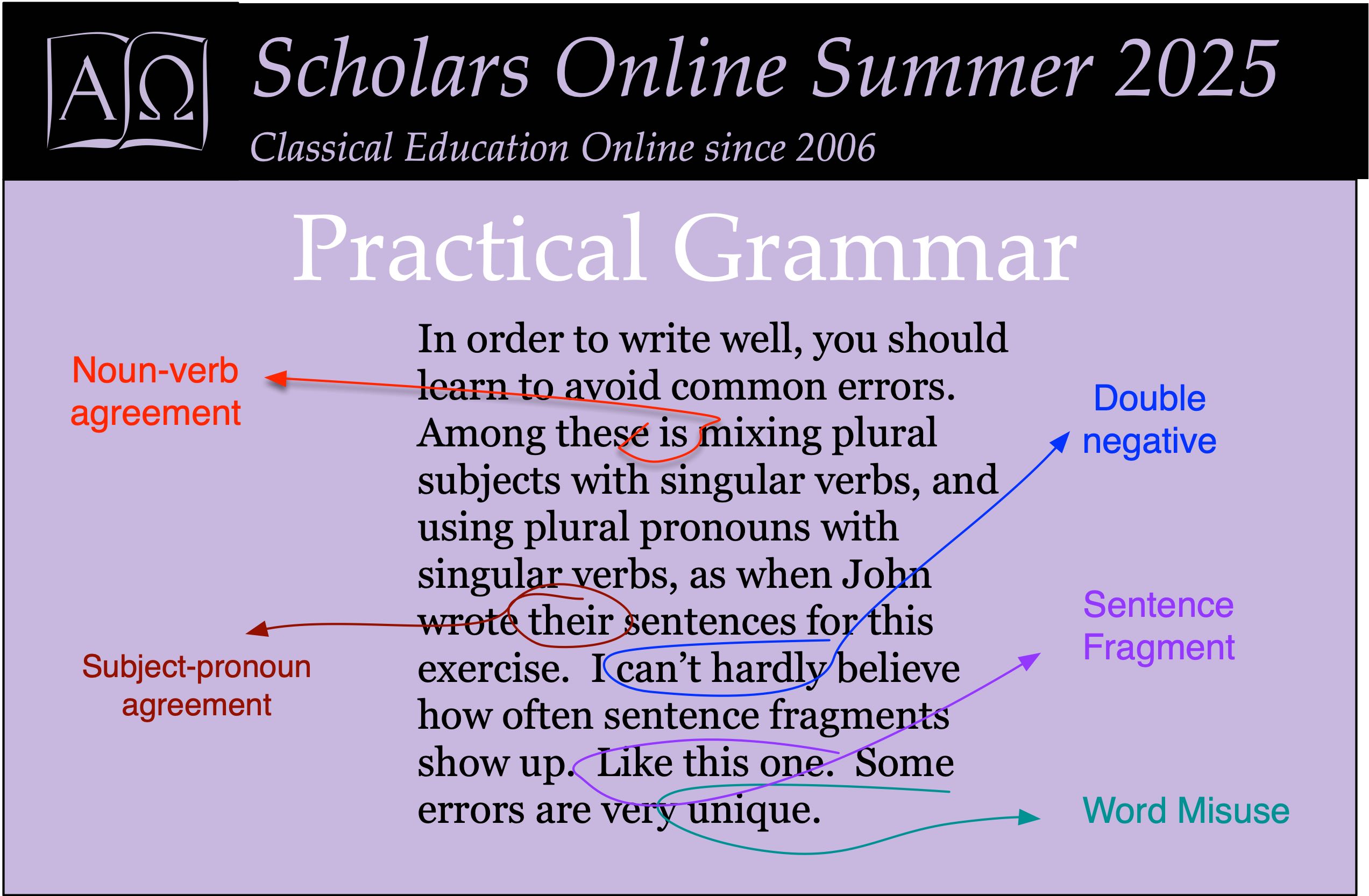 Review the rules of standard written English by revising your own work. We will look at basic sentence structure, noun-verb agreement, pronoun references, proper user of modifiers, and other mistakes inexperienced writers often make. By the end of the course, students will be able to recognize and correct these common errors and write with more confidence.
Course Website: Practical Grammar
Sections and Teachers
Section 1
:
Instructor: Emily Pearson
Starts: June 12, 2023
Ends: August 18, 2023
Thursday 1:30 PM to 3:00 PM ET
Tuition: $200.00
---
---
Prerequisites
Two or three essays or other of your own non-fiction writing, 400 to 500 words each, that you can bring to the course.
Recommended background
None required.
Textbooks and Materials
This item is required:
Painless Grammar
, Authors:
Rebecca Elliott, Ph.D.
ISBN: 0812097815
Best sources: Scholars Online Bookstore
---
---

Scholars Online is fully accredited through the Middle States Accreditation Commissions on Elementary and Secondary Schools.