Summer 2023 • Grade 8 and above • Science Sequence
The Chemical History of the Candle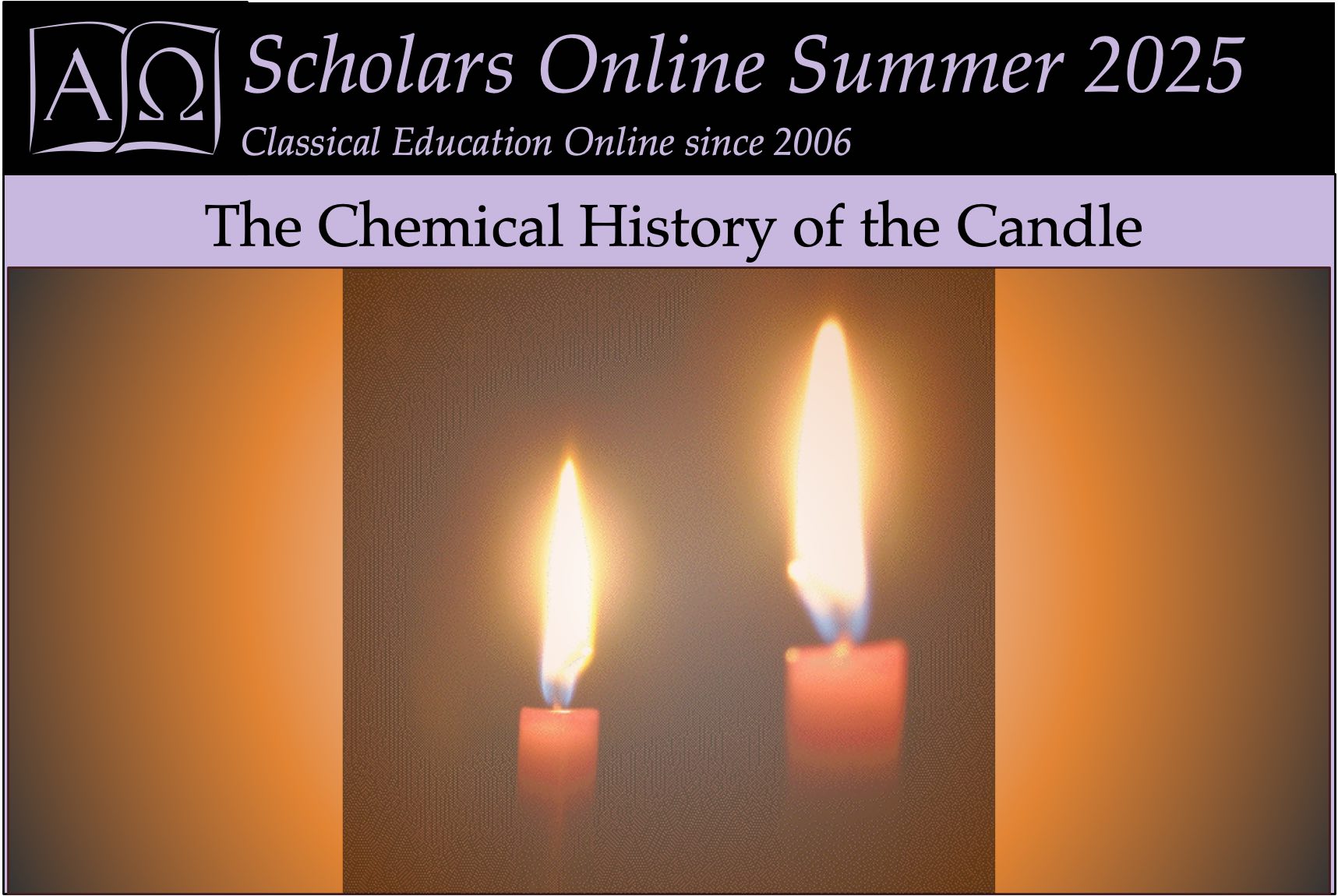 We will use the lectures Michael Faraday delivered in 1861 as a starting point to discuss scientific methods and experimentation, chemical composition of wax, combustion reactions, forces and energy, and the history of the human scientific endeavor. Faraday is still regarded as one of the greatest experimental scientists of all time, and his lectures are filled with his excitement over the wonders of natural phenomena, as well as detailed observations on the behavior of elements like hydrogen, oxygen, and carbon, and practical demonstrations of experimental observational methods.
All students will perform several of Faraday's experiments (adapted for safety and easy home performance) so they can develop proper experimental techniques. Then we will write up our results and discuss them. This is an excellent opportunity for junior high and early high school students to prepare for high school level science courses.
Course Website: The Chemical History of the Candle
Sections and Teachers
Section 1
:
Instructor: Christe McMenomy
Starts: June 12, 2023
Ends: August 18, 2023
Tuesday 11:00 AM to 12:30 PM ET
Tuition: $225.00
---
---
Prerequisites
Curiousity and a lively sense of humor.
Recommended background
None.
Teacher's notes:
Both introductory and advanced students will profit from doing hands-on experiments at a more relaxed summer pace.
Textbooks and Materials
This item is required:
The Chemical History of the Candle
[Edition or Version: 1], Authors:
Michael Faraday
ISBN: 0877972095
Publisher's website: The Chemical History of the Candle
Best sources: Scholars Online Bookstore
Other information: Several editions of this book are available, including a downloadable PDF version. See the teacher's website for further details. Any version is acceptable.
---
---

Scholars Online is fully accredited through the Middle States Accreditation Commissions on Elementary and Secondary Schools.