Academic Year 2023-2024 • Grade 9 and above • Mathematics Sequence
Geometry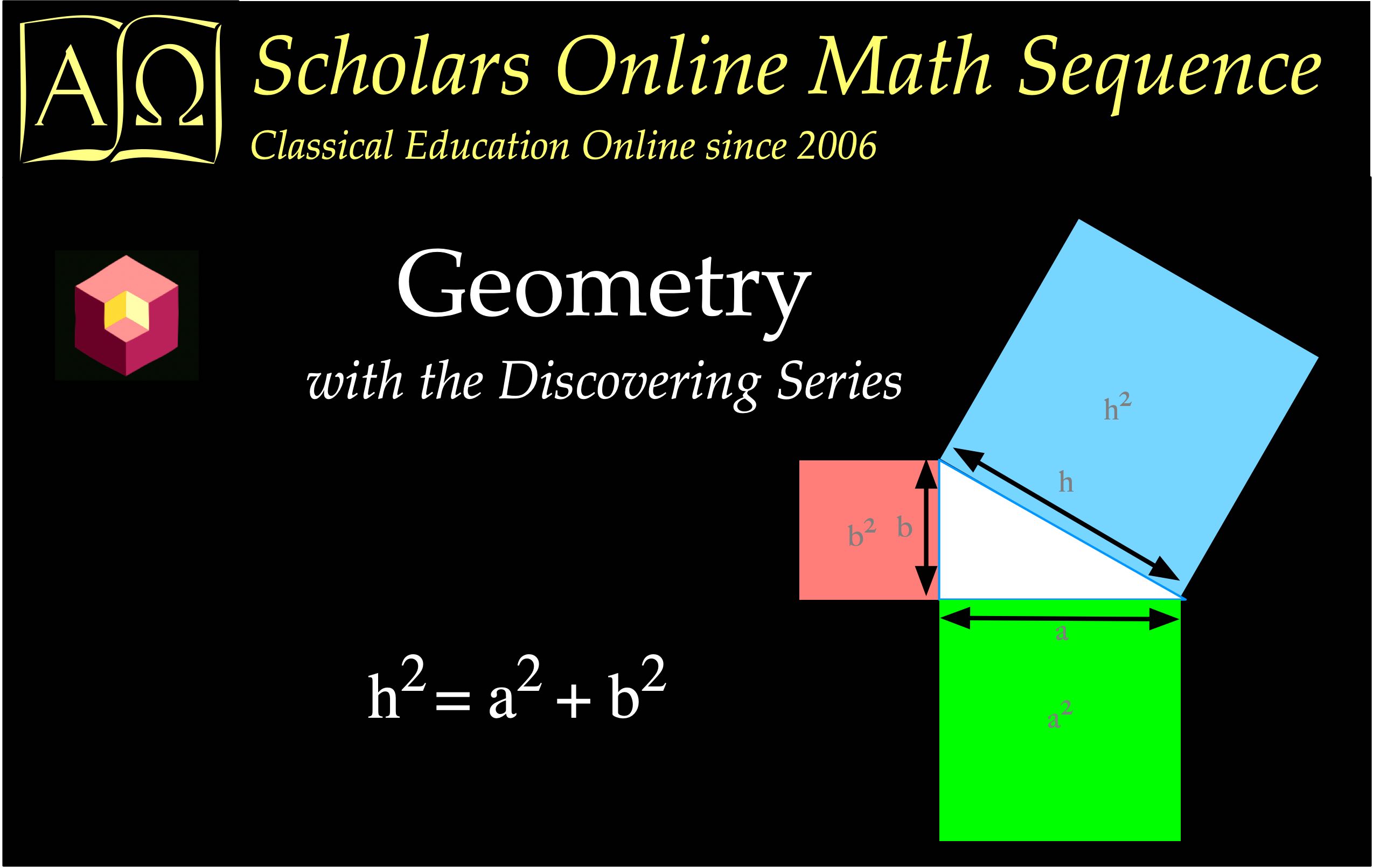 In this course, you will develop a logical system of thought. You will examine the properties of geometric shapes, and make conclusions about them using your logical system. This course covers most of Euclidean Geometry and some modern Geometry using traditional western tools of compass and straightedge and eastern tools of paper folding (origami) and modern tools (Geometer Sketchpad). Analytic Geometry is included to reinforce previously learned Algebra skills. The early part of the course has the students investigating geometric phenomena and collecting conjectures about what they see. Later on the students prove the conjectures they have collected. Topics may include: similar and congruent figures, angles, geometric proofs, conjectures, counter examples, if-then statements, inductive and deductive reasoning, valid and invalid reasoning, postulates and proof, coordinate geometry, transformational geometry, transformation matrices, special right triangles. Class sessions will take place using a virtual white board over ZOOM. All class sessions are archived for review by the students or if the student is unable to attend for any reason. Students will receive a secure invitation from the instructor to attend class sessions. The student will be able to download a set of Guided Notes from the Moodle for each chapter. These will assist our work together and help to make connections between the readings, the class discussions and the homework. Homework will be assigned and discussed during class time. ALL quizzes and tests will be posted on the Moodle and will be available to be downloaded by the student when the student and their parent are both notified by email. They are to be competed and returned to the instructor for evaluation. Students will have an opportunity to correct all assessments to show mastery. It is the responsibility of the parents to supervise their student while completing each assessment. The evaluations will be returned to both the student and parent. Progress reports will be sent out to the student and parent on a regular basis.
Course Website: Geometry
Sections and Teachers
Section 1
:
Instructor: Art Mabbott
Starts: September 5, 2023
Ends: June 1, 2024
Monday 11:00 AM to 12:00 PM ET • Wednesday 11:00 AM to 12:00 PM ET • Friday 11:00 AM to 12:00 PM ET
Tuition: $500.00
---
---
Prerequisites
Prerequisite: Algebra I or an equivalent level of study.
Teacher's notes:
Mr. Mabbott expects his students to reach mastery of all skills learned. Therefore the students will be asked to rework all assessments until such time that they can demonstrate mastery at 100%. One-on-one support in addition to regular class meetings will provided as needed.
Textbooks and Materials
This item is required:
Discovering Geometry
[Edition or Version: 5], Authors:
Michael Serra
ISBN: 1465255028
Publisher's website: Discovering Geometry
Best sources: Scholars Online Bookstore
Other information: ISBN 13: 978-1-4652-5505-1
---
---

Scholars Online is fully accredited through the Middle States Accreditation Commissions on Elementary and Secondary Schools.