Summer 2023 • Grade 7 and above • Writing Sequence
Molding Your Prose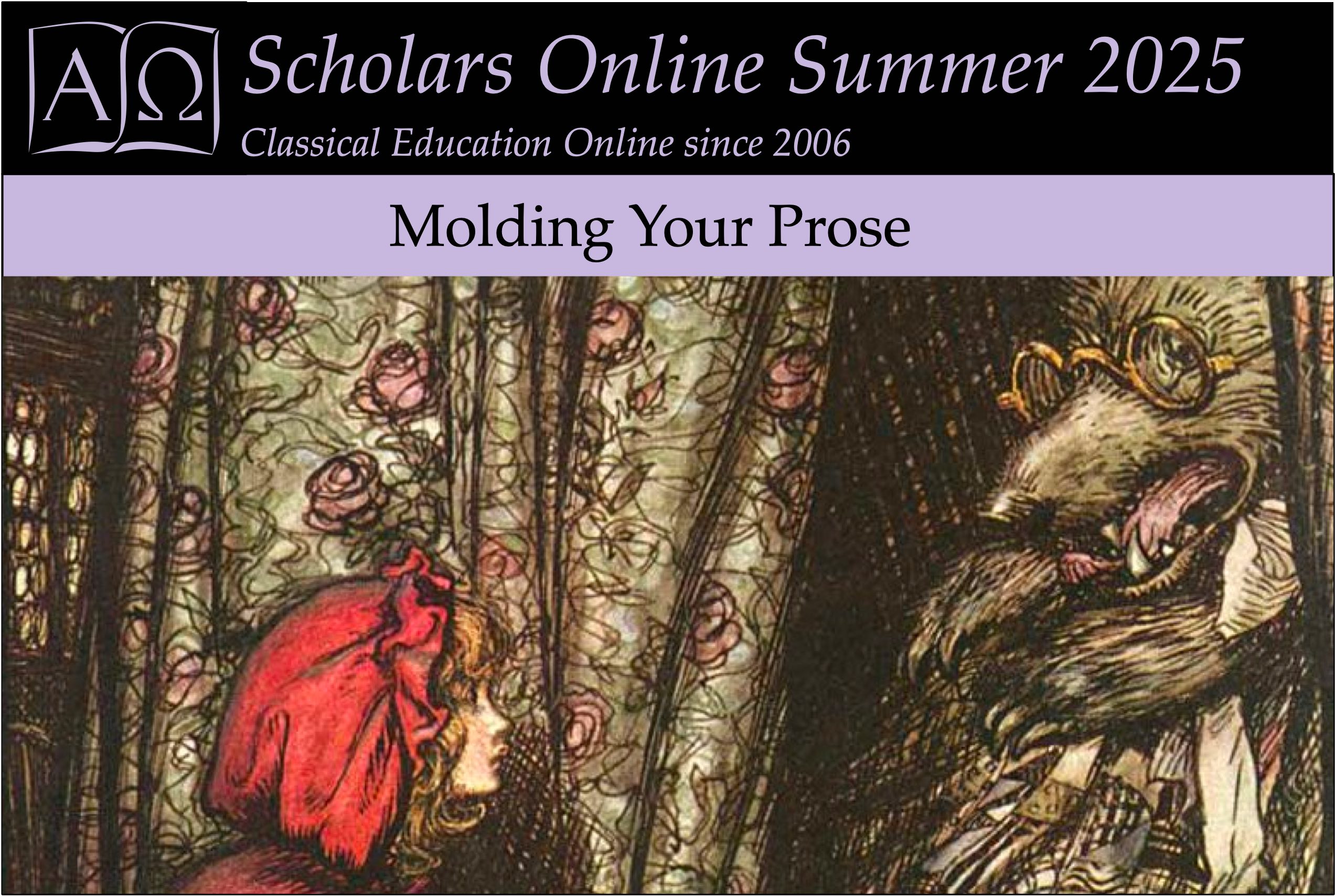 This course fosters familiarity with the writing process by asking the student to write a sequence of exercises based on the same basic narrative material. Along the way, students learn that written material does not steer itself: it can be adapted almost infinitely to a variety of forms and requirements. In this respect, it is an introduction to both other writing courses and to literary study.
Sections and Teachers
Section 1
:
Instructor: Bruce McMenomy
Starts: June 12, 2023
Ends: August 18, 2023
Tuesday 11:00 AM to 12:30 PM ET
Tuition: $250.00
---
---
Prerequisites
None
Recommended background
Any previous writing experience would be helpful.
Teacher's notes:
"Molding Your Prose" has served as an introductory writing course, and an introduction to Dr. McMenomy's courses for the last twenty-five years. It can be enjoyed at a variety of levels. No materials are required for this course.
Textbooks and Materials
There are no textbook or materials currently required for this course. Check instructor's notes above for additional information, or contact the instructor.
---

Scholars Online is fully accredited through the Middle States Accreditation Commissions on Elementary and Secondary Schools.