Summer 2023 • Grade 6 and above • Writing Sequence
How to Become a Precocious Student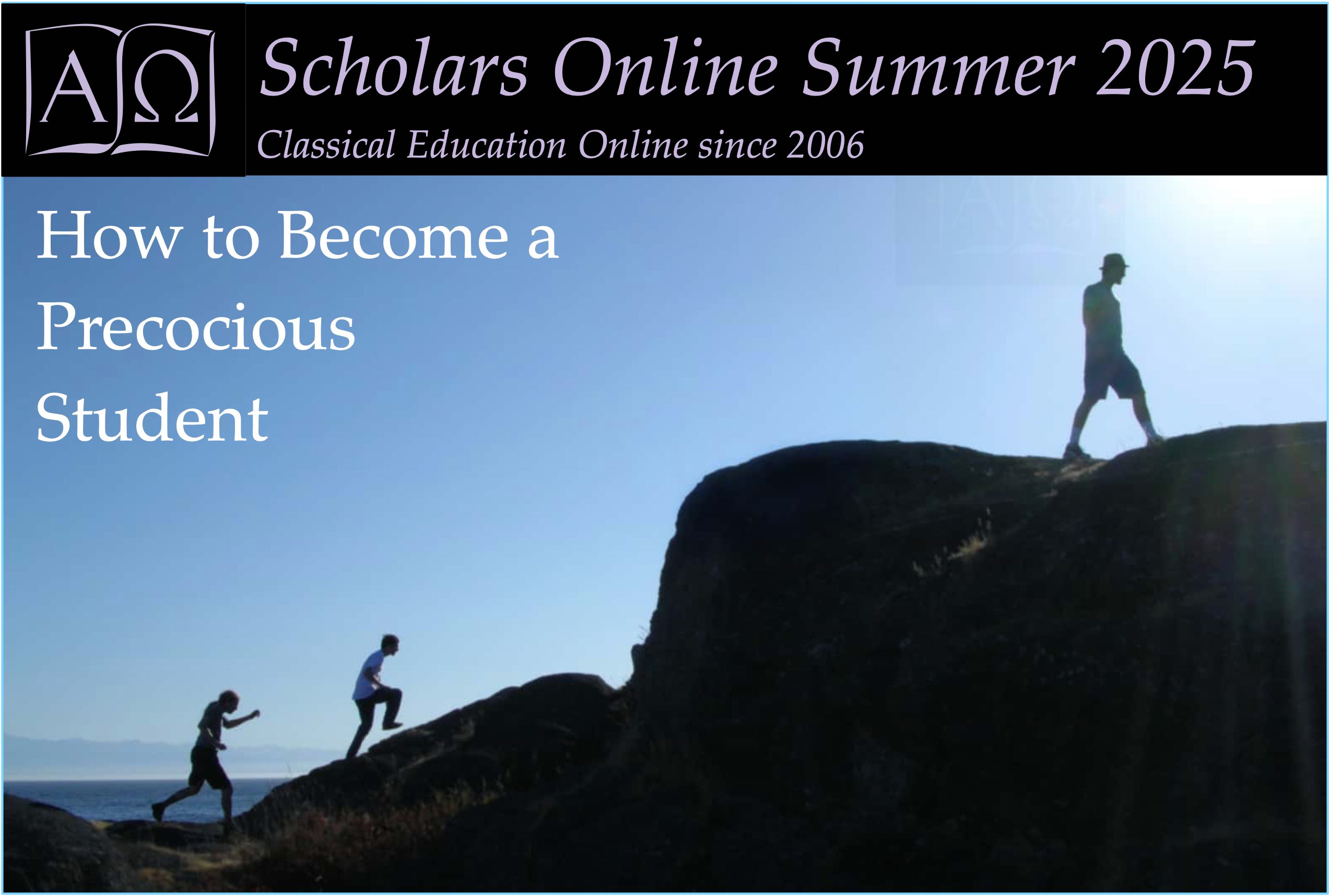 Learn the study methods of master students!
Students often struggle with basic study skills, superficially passing over material in an effort to finish assigned tasks and check them off, but not really understanding or retaining what they are learning. In this eight-week course, we'll look at critical study skills every student needs, including how to make friends with your textbook, decipher graphical information, memorize important facts, and manage time for both short term and long term projects. We'll also talk about the importance of concentration and contemplation in mastering complex material.
Because this course benefits the teachers as well as the student, students completing this summer course will receive a $50 credit toward one academic year course. Credits may not be transferred to another student.
Sections and Teachers
---
Prerequisites
No prerequisites.
Recommended background
No background required.
Textbooks and Materials
There are no textbook or materials currently required for this course. Check instructor's notes above for additional information, or contact the instructor.
---

Scholars Online is fully accredited through the Middle States Accreditation Commissions on Elementary and Secondary Schools.