Summer 2023 • Grade 7 and above • Programming Sequence
HTML Basics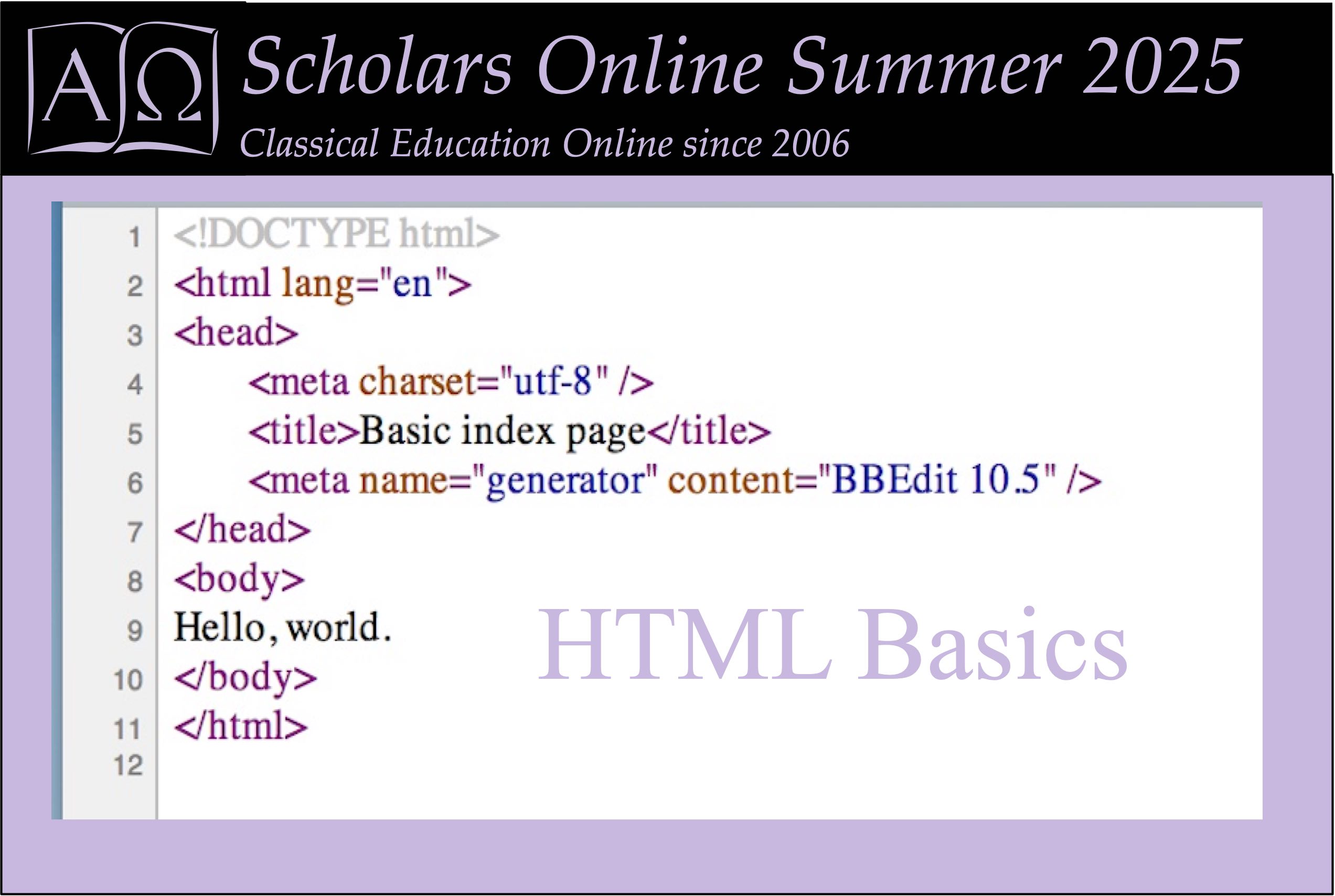 This course covers the basic elements of HTML5 (the current standard hypertext markup language) used in webpage production, with an emphasis on the fundamentals of web page mechanics and design. In a series of live chat sessions, students will copy and implement the techniques demonstrated and perform hands-on exercises to learn how HTML tags control page layout, fonts, links, lists, and tables. Students will create simple forms to collect information from the site user, and configure cascading style sheets to change the look and feel of their websites. We will also discuss site design and readability, and explore internet resources to continue development of basic skills.
Course Website: HTML Basics
Sections and Teachers
Section 1
:
Instructor: Christe McMenomy
Starts: June 12, 2023
Ends: August 18, 2023
Wednesday 1:00 PM to 2:30 PM ET
Tuition: $225.00
---
---
Prerequisites
No previous programming experience or webpage design experience is required.
Recommended background
Students should be comfortable with using a simple text editor that produces ASCII text (not formated text such as Word or Pages). Since this is a course in fundamentals, no WYSIWYG website editors will be used to generate content.
Teacher's notes:
Class will not meet the week of July 4.
Textbooks and Materials
There are no textbook or materials currently required for this course. Check instructor's notes above for additional information, or contact the instructor.
---

Scholars Online is fully accredited through the Middle States Accreditation Commissions on Elementary and Secondary Schools.