Scholars Online Science Sequence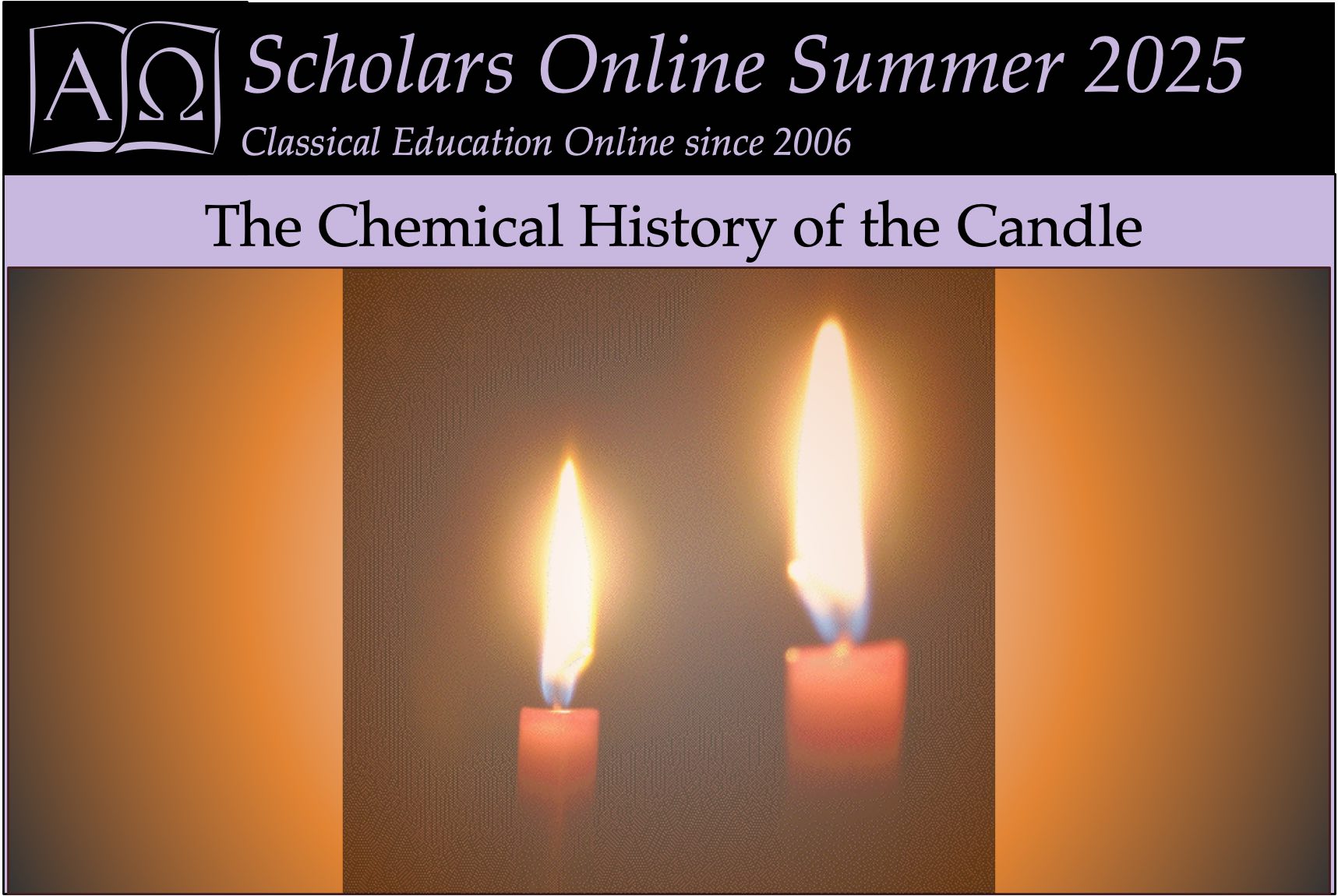 ---
Available Courses
---
To enroll in any of the courses listed above, log into your Scholars Online Account Management Center using the login link at the bottom of any page and select the member you wish to enroll. If you do not have an account, you may create one using the Becoming a Member link under Enrollment in the Navigation bar at the top of this page.
If you would like to see a course not yet listed, please use the EMAIL US link below to contact Scholars Online Administration with your course request.
Students who were enrolled in courses from previous years will find the teacher, text, and course description information available from the student's unofficial transcript, which can be reached from the parent's Account Management Center, or from an alumni's own Account Management Center.
---
Classical Education in Science in a STEM World
The Scholars Online Science Program provides a unique opportunity for students to pursue an integrated science education in which the fundamentals of biology, chemistry, physics, and astronomy are set in their historical and cultural contexts and taught from the classical Christian education conviction that studying nature gives us insights to the mind of God as a Designer and Creator, and prepares us to accept our responsibility as stewards of His creation.
The curriculum is coordinated so that students completing each course cover
the fundamental concepts of the topic, along with the relationship of these concepts to other sciences
connections and interdependencies between scientific activity and the society in which it takes place
the purpose, application, and limitations of the scientific method
practice in communicating scientific concepts, data, results, and implications to others
vocabulary and practice for the SAT II examinations (biology, chemistry, and physics)
Online science with its dependence on a home laboratory program may not seem like the optimal preparation for college level science, but current studies indicate that students engaged in the independent lab work required by home study achieve better understanding of fundamental scientific methods, even though they are restricted to less sophisticated equipment, than traditional lab sessions in a well-equipped classroom setting (Teaching Lab Science Courses Online: Resources for Best Practices, Tools, and Technology, Linda and Peter Jeschofnig). Students have the opportunity, not often available even in community college science facilities, to repeat experiments and develop techniques, and to modify and explore the ramifications of unexpected results, instead of writing any deviations off to "experimental error".
If you are considering our sciences courses (or any online science courses), or are just trying to get ideas for your own science curriculum, we invite you to read through the The Design behind the Scholars Online Science Curriculum to find out why past students have found our instruction a unique opportunity that not only prepares them to perform well on the SAT and Advanced Placement examinations and survive college science, but also challenges them to see how science grew out of human experience with nature and religion. Several frequently asked questions about course methods, help for struggling students, and how we handle evolution and ethics in biology, are also addressed on our Science FAQs page.
All classes involve online chat sessions, in-class reports, textbook reading assignments, homework preparation, frequent quizzes, semester examinations, and email feedback. The two-year Natural Science course uses a variety of web-based sources, exposing students to a diversity of topics, text and interactive media, and approaches to materials to help them identify their own learning styles and develop study skills that will serve them in more advanced coursework. The Biology, Chemistry, Physics, and Astronomy courses use standard textbooks that meet SAT and AP program requirements, as well as multimedia materials that include web-based animations, videos, interactive quizzes and exercises, and lab work.
All science courses are open to all students who meet the mathematics prerequisites for the individual courses. Each full course is designed to accommodate students wishing to master the fundamentals of the subject at a level normally taught at the stated grade level, but upper level courses have included well-prepared junior high students, as well as adults.
AP Preparation
Due to extensive changes in the Advanced Placement program in 2019, Scholars Online no longer seeks AP certification for its biology, chemistry, or physics courses. However, we follow a similar curriculum for each of these courses, including extensive laboratory work, so that students taking Scholars Online Biology, Chemistry, or Physics will be prepared to do well not only on the SAT and AP exams, but also in second-year or later college-level courses.
Class Examples
In order to prevent disruption of the teacher's curriculum and to secure the student learning environment, Scholars Online does not allow non-members to visit live class sessions. We have, however, included a log from an actual chat session, changing only student names to protect their privacy. The content and flow of the course discussion has been preserved, so that you can get a sense of how the chat environment works. Note that while this is a non-audio class, students and teachers may enter HTML tags and unicode characters (unlike simple IRC sessions), and the log is preserved for student review.
Individual courses
Courses are listed the recommended order. Grade levels indicate those grades at which students usually have the required mathematical skills. (Click on small triangle next to course name to expand listing and review course description, meeting and homework expectations, instructor, and links to further information.)
---

Scholars Online is fully accredited through the Middle States Accreditation Commissions on Elementary and Secondary Schools.